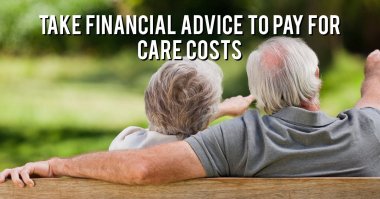 Review long-term care financial planning with your local independent financial adviser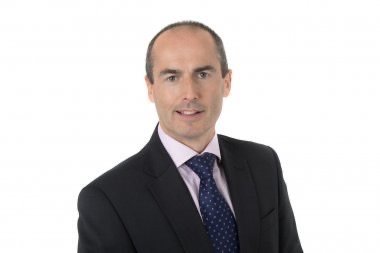 Allan Ross, SOLLA Accredited, independent financial adviser Ware, Hertfordshire
Don't rely on the new health and social care tax to pay long-term care costs
Thursday 30 September, 2021
The government has introduced a new Health and Social Care tax, in part to pay for social care costs, but will it cover your care costs?
How will the new tax help you pay for long-term care costs?
The new tax has been introduced so that from October 2023 anyone living in England pays no more than £86,000 in care costs over the course of their lifetime, (excluding accommodation and food). Also, if you have assets worth less than £20,000 your care costs will be fully covered, and your care costs will be subsidised if you have between £20,000 and £100,000 in assets.
You may still need to pay for long-term care, so take financial advice now
Allan Ross, independent financial adviser and SOLLA accredited adviser in Ware, Hertfordshire said: 'We are pleased that the government is providing more social care funding, but it is worth remembering that the cap will only cover the care home cost that your own local authority is prepared to pay for. For example, you might not be able to go into a care home of your choice, that is local and more expensive. Also, the new tax only applies to 'personal care' and not accommodation, cleaning, or food costs, and it is often these costs that exceed the 'personal care' costs. The reality for many older people requiring long-term care is that they could still have to pay for some of it, and it is unclear how much they will have to contribute. Even with the new health and social care tax in place many people may be forced to sell their home to pay for social care so they will benefit from speaking to their local independent financial adviser to work out the best way to pay for care costs.'
'We recommend that you speak to your local independent financial adviser, so you don't run out of money to pay for the long-term care you want. Our Lonsdale Wealth Management financial advisers offer independent financial advice to pay for long-term care options for yourself or an elderly patient. Our advisers use cash-flow planning to calculate your income and expenditure and review your savings and assets to recommend the most cost-effective way to pay for any potential long-term care costs. Although it is difficult to discuss your own long-term care requirements by having this conversation when you are in good health before you need long-term care, our financial advisers can ensure that your needs are met when you need help. This will give you peace of mind that you have organised your long-term care in advance so you will always have enough income to pay for the required care, regardless of the government's health and social care tax options. For more information, please read Richard Porter's case study – How to pay for care home fees.
We recommend that when you consider your own long-term care options you discuss your needs with your family, so they are aware of your choices. It is also important that you keep your will up to date and set up Lasting Power of Attorney so your beneficiaries can act on your behalf if it becomes necessary. For more information read – Why set up a lasting power of attorney'
In 2020 Allan achieved the Later Life Adviser Accreditation (LLAA) and became a member of the Society of Later Life Planners (SOLLA) which gives independent recognition of his skills and experience in working with and understanding the needs of older people and their families.
In Summary...
Don't rely on the government to pay for your social care costs. Work out in advance what long-term care you may require and speak to your local financial adviser so you can always pay for it.
For more information read:
Lonsdale Services win national professional adviser award – best adviser for vulnerable client care
Having the confidence to act and mitigate inheritance tax
Involve your children in financial planning
Latest News
Next Article
Previous Article