Independent Financial Advisers (IFAs) in Ringwood, Hampshire
Financial Planning & Wealth Management
Pension
Advice
---
Our advisers help you set up a pension and review your pension contributions, so you remain on track to achieve your retirement goals. We offer retirement savings advice and make recommendations on consolidating existing pension schemes. It's never too early to start saving into a pension or to review your retirement options.
Inheritance
Tax Planning
---
We encourage you to consider your financial planning on a family wide basis to avoid your estate paying unnecessary amounts of inheritance tax. Modelling your income and expenditure annually will give you the confidence to pass on accumulated wealth tax efficiently to your dependents or into trust.
Retirement
Income
---
Have confidence to fully enjoy life by knowing what you can afford to spend in retirement. Our advisers set up your cashflow model and review the most tax efficient way to take your retirement income. Options include income drawdown, purchasing an annuity, using other investments and savings. Review your income options now.
Our
Clients
---
Howard Goodship and Stewart Sims-Handcock offer local, independent, financial advice from our Ringwood office. Clients typically live in Ringwood and the surrounding Dorset and Hampshire towns of Fordingbridge, Burley, Verwood, Ferndown, Wimborne and Christchurch. Our independent financial advisers often work alongside your solicitor and accountant, so you receive joined up legal, tax and financial advice.
Experienced
& Qualified
---
Both advisers are Fellows of the Personal Finance Society and Chartered Financial Planners. They have extensive experience of pensions, investment ISAs, inheritance tax, and investment bonds. Stewart is a STEP affiliate member and often works on financial planning during and after divorce settlements. Howard has over twenty five years financial services experience and provides investment advice to trustees and attorneys.
Why work
with us?
---
Our experienced Ringwood independent financial advisers deliver high quality local financial advice. As Howard and Stewart are not biased towards any provider, their cost-effective investment advice puts your financial interests first. The Ringwood financial planning team provide an excellent client experience based on Lonsdale's core values of integrity, reliability and value.
Howard recently completed a full financial review for myself and my wife. The process was effectively managed from start to finish. Howard's attention to detail was absolutely thorough without being at all intrusive. He was unfailingly patient, fully attentive to our needs and feelings and professional in his manner at all times. The Cash-Flow projections he supplied to us were particularly helpful and informative for assisting us with our future planning. We would fully recommend Howard - a financial adviser who listens and who is totally impartial!"
Need financial planning advice?
If you would like a free initial financial planning review, complete the form below, or contact our Ringwood office on 01425 208490.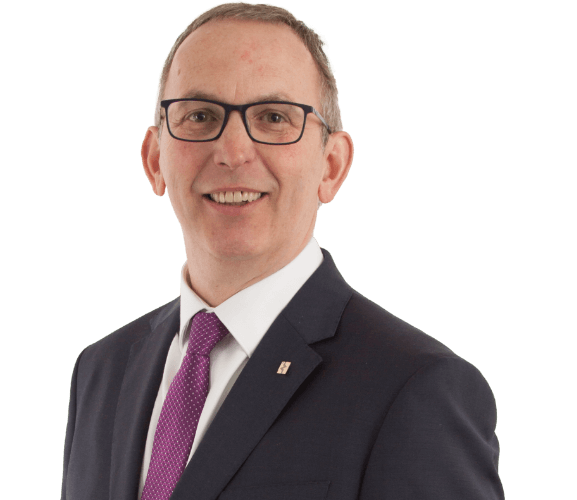 Meet your Ringwood Financial Advisers
Find the Ringwood office
5 Fridays Court, High Street, Ringwood, Hampshire, BH24 1AB