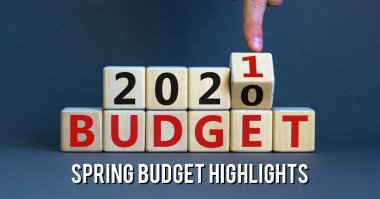 Spring Highlights - 3rd March 2021
Highlights from the Spring Budget - March 3rd 2021
Monday 8 March, 2021
On Wednesday 3 March 2021, the Chancellor Rishi Sunak presented his spring budget, the government's plan for economic recovery. The Budget outlined how the government intends to support the self-employed, businesses and employees during the Covid pandemic.
On the 23rd March the Government will publish a number of tax consultations which will provide more information on how the government intend to pay for their spending during the pandemic.
This LGT Vestra note provides a high-level overview of the key points from the 3rd March Budget.
Budget Highlights 03/03/21
Latest News
Next Article
Previous Article