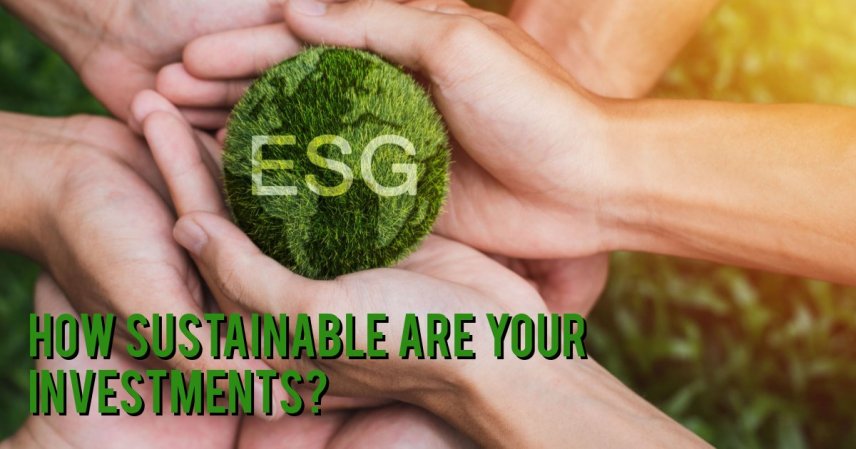 Call us on 01727 845500 for financial advice on sustainable investing
How we monitor sustainable fund ratings for clients
Friday 13 May, 2022
As many retail clients are asking us about sustainable investing options, Lonsdale Wealth Management has researched fund sustainability and is able to compare funds to determine how sustainable each fund option is. This helps our clients to gain an overview of how sustainable their overall portfolio is.
What is ESG criteria?
Environmental factors refer to how companies are performing in their stewardship of the environment, for example:
Carbon footprint
Energy consumption
Greenhouse gas emissions
Social factors consider how companies are manage relationships with employees, suppliers, customers, and the areas where they operate, for example:
Human rights and social justice
Working conditions and employee relations
Health and safety standards
Governance factors focus on company leadership. For example:
Board diversity, structure and pay
Avoidance of bribery and corruption
Management & culture
Lonsdale Wealth Management use Morningstar and Sustainalytics ESG scores to build the rating
Sustainalytics is at the forefront of this ESG research being one of the leading researcher's worldwide for sustainability, they analyse the sustainability of individual companies, whilst Morningstar works with Sustainalytics to transfer this data to funds.
How we rate the sustainability of our clients' funds?
Each individual fund is given a score between 0 to 100, this is then taken and weighted against the % weightings in our portfolios, we also account for the fact some funds can't be rated, so we divide the score by the percentage of funds that have been rated. This gives us the overall weighted score for that portfolio. The lower the score the more sustainable the fund/portfolio:
The score is achieved by reviewing the following nine different categories within the funds:
Business Ethics
Corporate Governance
Human Capital
Product Governance
Resource Use
Occupational Health and Safety
Human Rights – Supply Chain
Emissions, Effluents and Waste
Carbon – Own Operations
'We believe this research is very helpful for clients so we can determine how sustainable each fund is, especially as we have seen many funds launched recently promoting their ESG criteria. We hope that by providing this research it will enable clients to have a deeper and more informed conversation about sustainability and fossil fuels with their Lonsdale independent financial adviser. We are offering this service at our client review meetings.'
Conor continued:
'If you are new to investing or want to learn more about sustainable investing read: Sustainable investing and the benefits to you and the environment. To find out about the different sustainable investing options that Lonsdale Wealth Management offer, please complete a booking consultation form and your local financial adviser in St Albans, Barnet, Ringwood, Stafford, Ware, Harpenden, Chippenham or Leeds/Bradford will call you back. Remember an ESG approach can be used with either active investment or a passive approach. If you are saving into a workplace pension hopefully your employer can offer you a sustainable pension option. Lonsdale Wealth Management also offers employee benefit consultancy advice, and we can recommend sustainable pension options if your company needs to set up workplace pension schemes.'
In Summary...
Choose an independent financial adviser who offers sustainable investing options and can provide you with information about the sustainability rating of your portfolio.
For more information read:
How important are the UN sustainable goals for investing?
What is the Make My Money Matter campaign?
Does your IFA offer investments that do good for society?
Sustainable investing and the benefits to you and the environment
Passive v active investing?
The value of an investment and the income from it could go down as well as up. The return at the end of the investment period is not guaranteed and you may get back less than you originally invested. The contents of this article are for information purposes only and do not constitute individual advice.
Latest News
Next Article
Previous Article