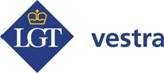 Key information to help clients during the coronavirus outbreak
Key information in respect of the coronavirus outbreak
Monday 30 March, 2020
LGT Vestra's technical team has put together a summary of key bits of information and useful links on a range of different areas.
Moving House
· If you have exchanged contracts and the property you are moving to is "vacant" you can continue with your move but need to follow the related guidance on home removals. There is no definition of vacant but we assume this means a property where the seller has previously moved out rather than one where the seller will be vacating the property on the day of completion itself.
· A statement from the British Association of Removers advises their members to cancel or postpone any move that has not yet started although this conflicts with the Government advice issued yesterday. So this needs to be considered where parties have exchanged contracts but have not booked their removals. It also needs to be considered by those who have already booked removals. So even if a property is vacant you may have logistical difficulties in moving into it unless the removal is actually underway i.e. the removers have started packing. (Source Edwin Coe Solicitors 27/3/2020)
· https://www.edwincoe.com/blogs/main/covid-19-can-you-still-move-house/?
· https://www.edwincoe.com/blogs/main/covid-19-can-you-still-move-house-part-ii/?
Private School Fees
· For clients paying school fees it looks very possible that pupils will not be returning to school before end of the Summer term. This begs the question will parents have to pay school fees for the Summer term which are normally due at the end of April?
· The Chief Executive of the Independent Schools Council has confirmed "that this is one of the issues that will be dealt with at school level, depending on individual policies and contracts with parents"
· The FT over the weekend quoted a solicitor Ellie Spencer of Goodman Derrick; "parents are paying for a service and might be able to argue that the school is not providing that service. Even if the school provides online teaching, this is not the whole service, so parents might be entitled to a discount"
· Therefore advice to clients is to hunt down the contract/agreement signed when the child/ren entered the school and find out what provisions are in place. Some of the larger independents maybe in a better position to offer some form discount or help with fees.
· Worth noting that school fees insurance normally provides parents with cover against the loss of fees in the case of injury or illness.
Private Nurseries
· Clients will typically get monthly bills for private nurseries. The April bills are therefore imminent.
· Again the picture seems to be varied. Some nurseries are charging full fees. Others are offering a discounts.
· The advice would be to check the T&Cs signed at outset. Purnima Tanuku Chief executive of National Day Nurseries Association noted that " Whether parents continue to pay fees when a closure is outside a nursery's control will depend on the agreements between individual nurseries and their parents"
University Costs
· Students will receive their loans for living costs for the Summer term as scheduled.
· Tuition fees will be paid directly regardless of how any teaching will be provided.
· Unite, the UK's largest student accommodation provider said it would allow students to exit their tenancies early and they will have not to pay rent if they inform Unite that they have left or will leave by 5pm on April 10th.
· Private Landlords may expect rent to be continued to be paid. Parents acting as guarantors may therefore need to continue to pay.
Rail Season Tickets
For clients who commute:
· Train companies are saying that annual season tickets will be refunded pro-rata but to get any money back commuters need to have at least 12 weeks remaining on the ticket. This is because they effectively get 12 weeks free travel on a season ticket.
· Refunds should be paid within 28 days
· https://www.thetrainline.com/en/help/question/6423/can-i-get-a-refund-on-my-season-ticket
· For clients using London Transport. TFL have confirmed someone needs at least 6 weeks on an annual season ticket and three days on a seven day ticket. Apply for a refund via the TFL website.
· https://tfl.gov.uk/fares/refunds-and-replacements
Flights and Holidays
· A flight or package holiday scheduled before the 16th April and is cancelled. Clients do not have to accept a voucher or credit note or forced to rebook. They are legally entitled to a refund.
· FCO guidance not to travel means that it should be possible to claim on travel insurance.
· When flights and holidays are cancelled both airlines and travel agents are obliged to issue refunds.
· https://www.which.co.uk/consumer-rights/regulation/package-travel-regulations
· BA have confirmed that they will rebook or refund under their "manage my booking" facility. Contact the airlines but most have said please do not unless you are supposed to be travelling within the next 72 hours.
· For holidays booked after 16th April the situation is less clear and it is a case of "wait and see" at the moment.
· The Which guidance may also provide additional information and help. Link below.
· https://www.which.co.uk/news/2020/03/coronavirus-outbreak-advice-for-travellers/
Latest News
Next Article
Previous Article