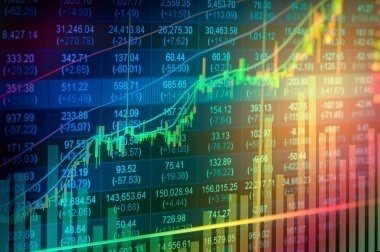 LGT Vestra Market Review Q2 2021
LGT Vestra - Market Review Summary Q2 2021
Thursday 22 July, 2021
Q2 Market Review
In the first quarter of this year, markets adjusted to the prospect of the vaccination programme getting us back to normal. The concern was that the vast array of stimulus plans would lead to high inflation and expectations grew that central banks would raise interest rates sooner rather than later. In the second quarter, we have seen these views moderate and bonds recovered some of the losses of the first quarter, with equity markets in many parts of the world making fresh highs. The rotation out of technology and growth stocks into pandemic recovery plays and value stocks also partially reversed with the bond market move. With both bonds and equities moving up, it was generally a good quarter for investors.
Q2 2021 Index Performance
Source: FE analytics
Following the enormous fiscal and monetary stimulus to counter the pandemic's economic impact, inflation fears have dominated much of the discussion around the outlook for investors. The US Consumer Price Inflation (CPI) rose to 5% year on year, somewhat higher than economists had predicted. However, many of the factors that drove this figure higher may be seen as transitory. Supply shortages (due to cuts in production) combined with strong demand as restrictions ease created a significant supply and demand mismatch, which may correct over time. Year on year comparisons on all economic data should be taken with a pinch of salt. During the second quarter of last year, the economy was in maximum shutdown, depressing prices. We should not forget that excess supply and zero demand took some oil futures prices briefly negative last year. UK inflation also rose but is less sensitive to the oil price due to high taxes on refined products and the pound's strength against the dollar. Central banks on both sides of the Atlantic have expressed the view that inflation is transitory, and, in the second quarter, the markets seem to have dampened their fears to come more in line with this view.
Labour statistics have also been distorted during the pandemic. The furlough scheme in the UK and similar schemes elsewhere have reduced the level of unemployment in the official statistics. As the global economy reopens, there appears to be a shortage of people to fill the jobs. This may moderate as the various schemes are unwound. However, finding people with the right skills in the right places may be difficult for some months to come, which may slow the economic recovery.
Away from the pandemic, the Chinese authorities continue to flex their muscles as they crack down on opposition in Hong Kong and on some of the tech companies that have grown rapidly in the last few years. While there are signs that the population may be peaking, the Chinese economy will continue to grow and Asia as a whole should continue to lead economic growth in the years to come. However, given the political risks, positive equity returns may come with additional volatility.
Looking ahead
The pandemic is not over and, while the UK and US have led the way with vaccinations, many countries are lagging way behind. While large parts of the global population remain unvaccinated, there is also still a high risk of new variants arising which may yet delay the recovery. President Biden's spending plans on infrastructure and tax raises have been moderated, but will support the largest economy in the world. Despite the risks, we can look for a continued economic recovery which should be positive for equity markets.
---
Important information
LGT Vestra LLP, LGT Vestra US Limited and LGT Vestra (Jersey) Limited are affiliated financial services companies (each individually an "Affiliate") together known as "LGT Vestra". This document is a marketing communication which is provided for informational purposes only and is intended for confidential use by the recipient. It is not to be reproduced, copied or made available to others. This is not an investment research report as defined by the Financial Conduct Authority and has not been prepared in accordance with legal requirements designed to promote the independence of investment research. The information presented herein is insufficient for making an informed investment decision. This document is considered to be a general market commentary and does not constitute advice or a personal recommendation or take into account the particular investment objectives, financial situations or needs of individual clients.
This document is not intended and should not be construed as an offer, solicitation or recommendation to buy or sell any investments. You are recommended to seek advice concerning suitability of any investment from your investment adviser.
Past performance is not a reliable indicator of future performance; and the value of investments, as well as the income from them can go down as well as up, and investors may get back less than the original amount invested.
The information and opinions expressed herein are based on current public information we believe to be reliable; but we do not represent that they are accurate or complete, and they should not be relied upon as such. Any information herein is given in good faith, but is subject to change without notice. No liability is accepted whatsoever by LGT Vestra or its employees and associated companies for any direct or consequential loss arising from this document. This document is not for distribution outside of the United Kingdom.
LGT Vestra LLP is a Limited Liability Partnership registered in England & Wales, registered number OC 329392. Registered Office: 14 Cornhill, London EC3V 3NR. LGT Vestra LLP is Authorised and Regulated by the Financial Conduct Authority and is a member of the London Stock Exchange.
LGT Vestra US Ltd is a registered Company in England & Wales, registered number 06455240. Registered Office: 14 Cornhill, London EC3V 3NR. LGT Vestra US Ltd is Authorised and Regulated by the Financial Conduct Authority and is a Registered Investment Adviser with the Securities and Exchange Commission in the United States. LGT Vestra (Jersey) Limited ("LGTVJL") is incorporated in Jersey and is regulated by the Jersey Financial Services Commission in the conduct of Investment Business and Funds Service Business. Registration number: 102243; https://www.jerseyfsc.org/industry/regulated-entities , Registered office: 30-32 New Street, St Helier, Jersey, JE2 3TE. The market views herein are drawn from the minutes of the LGT Vestra LLP Investment Committee which meets on a monthly basis.
Latest News
Next Article
Previous Article