Allan Ross
Independent Financial Adviser (IFA), Ware, Hertfordshire
Local
Clients
---
Allan set up our Ware office in 2010. He has a loyal client base in Ware, Hertford, Bishop's Stortford, Stevenage, Welwyn Garden City and Hoddesdon. Allan works with local professional intermediaries, so clients receive joined up legal, financial and tax advice. He is listed in the SIFA Directory of Professional Financial Advisers, endorsed by the Law Society.
Financial
Advice
---
Allan's areas of expertise include advising clients on how to properly mitigate inheritance tax, and how to fund long term care. This is done, amongst other things, by working alongside local solicitors in Ware, Hertford, and Loughton, so the client or their legal representatives ensure Wills and Lasting Power of Attorneys are in place.
SOLLA
Accredited
---
Allan achieved Later Life Adviser Accreditation (LLAA) and is a member of the Society of Later Life Planners (SOLLA). SOLLA gives independent recognition of his skills and experience working with and understanding the needs of older people and their families. Allan also satisfied the SOLLA Retirement Advice Standard criteria so is qualified to advise on retirement needs.
Career
History
---
After obtaining a BSC Hons in Psychology, Allan began his financial career at Edward Jones in 2001, where he worked for nearly nine years as a stockbroker. He advised clients on various investments, including individual stocks and shares, gilts, and corporate bonds. He also provided investment planning, estate planning and pension and retirement advice.
Lonsdale
Awards
---
In 2017 Lonsdale Services won the Retirement Planner Award (RPA) Outstanding Customer Care award. In 2018, Lonsdale won the RPA for Best Individual Pension Advice firm in the South East and Anglia, and Allan Ross was 'Highly Commended' in the RPA Estate Planner Adviser category. In 2021 Lonsdale Services won the Best Adviser firm for Vulnerable Client Care at the 2021 National Professional Adviser Awards.
A Little
About Allan
---
In 2018 Allan joined other colleagues on the Trek26 Yorkshire Three Peaks Challenge, fundraising for the Alzheimer's Society. In 2021 Allan was part of a Lonsdale team that walked the 100km Cotswold Way Challenge. To date Lonsdale has raised over £10,000 for the Alzheimer's Society. Allan lives in Ware and has three children – Annabel, Will and Emma.
I have no hesitation recommending my clients to Mr Allan Ross. He is very professional and works tirelessly to provide appropriate financial advice on inheritance tax tailored to the needs of the individual client. Mr Ross has the ability to work closely with the client making them feel involved and their personal circumstances understood whilst using his professional knowledge and experience to provide sound financial advice."
I have been lucky to have the financial advice of Allan Ross for fourteen years. His well-balanced advice has been specific for my circumstances and has proved to be very successful. Together with Allan over many years I have achieved a very favourable position on IHT; he has shown significant expertise and experience in this area. We have worked very well together."
Thank you very much for all you've done over the past few months. You kept on top of the various parties so ensuring everything was sorted as quickly as possible and with minimal fuss - great work!"
Need financial or pension advice?
Call our Lonsdale Independent Financial Advisers (IFAs) in Ware, Hertfordshire on 01920 860160, or complete the form below for a free initial financial planning consultation.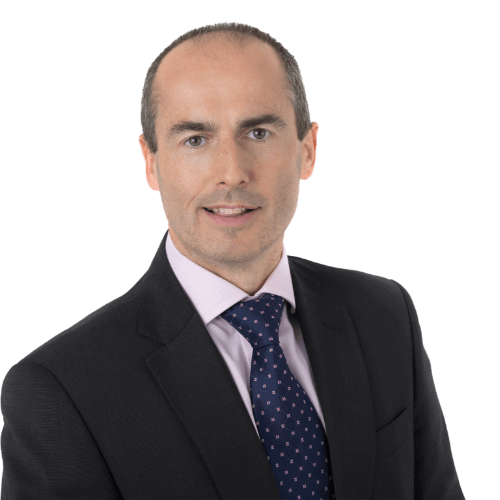 Find the Ware office
Office 42, High Oak Business Centre, 15-17 Gentlemens Field, Westmill Road, Ware, Hertfordshire, SG12 0EF