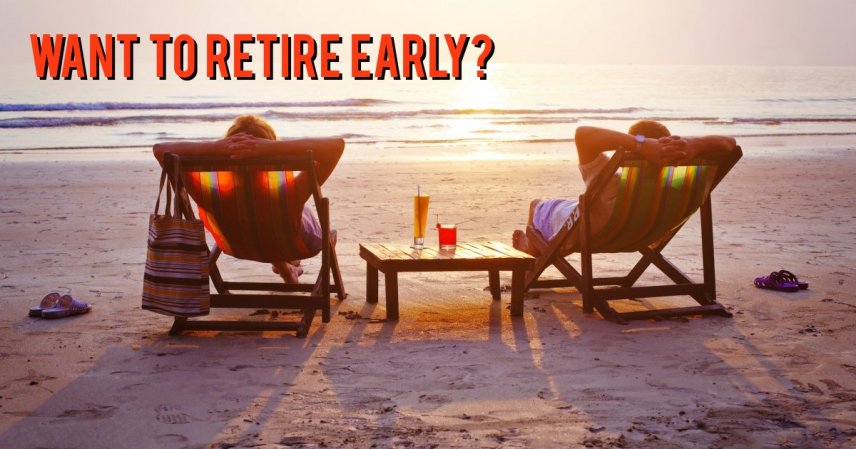 What can you do to retire early? Call a Lonsdale financial adviser for financial advice
Conor McClean, IFA St Albans – Can you retire earlier than you think?
Tuesday 22 February, 2022
The pandemic has made people re-assess their life choices, whether that's choosing to work from home, moving house or changing career. Some people approaching retirement are also considering about retiring early but need reassurance that their assets, income and savings can support them in retirement.
Our clients often ask us: 'What do I need to do to retire early?"
We often meet clients who are still working but approaching retirement and their focus is how much money they need to be able to support themselves and their family when they retire. Our clients always ask: 'Do I have enough assets and income to retire on?' To answer this question, we analyse your finances and then make recommendations. We always encourage clients to maximise high earning years to save in the most tax-efficient way. Then our independent financial advisers assess whether you can afford to retire or reduce your working hours by using cash-flow projections.

How much money do you need to retire on?
If you are approaching retirement and want retirement advice, set up a financial plan, so you understand how your savings and income will achieve your financial goals in retirement. The earlier you see an independent financial adviser the better but remember it's never too late to seek financial advice.
How can a financial adviser help you retire early?
Our independent financial advisers can create a personalised cashflow model. We will review your current and future income and expenditure, assess your property, savings, and other assets, and consider the start dates and values of your pension schemes. Cash flow analysis enables you to understand how your current and future income and expenditure, life events and other decisions impact your future. As we focus on your assets, liabilities and expected income and expenditure the process encourages you to think about spending in a different way and it enables us to have a much more detailed and thorough discussion about financial priorities.
Using a Voyant cashflow model enables you to see the impact of your decisions
All your financial information will be input into our Voyant cashflow model. Voyant is the market leader in cashflow planning and it enables sophisticated detailed analysis of your current and future financial position; but also allows our financial advisers to stress test different scenarios. Voyant is flexible so making changes to the cashflow planning is easy. Using Voyant is interactive as our advisers can input different 'what if' scenarios so you can model the impact of purchasing a new car, holidays, or gifting into your personalised cashflow model.
'We have many clients contact us to discuss when we think they will be able to retire, and how we can help them meet their financial planning objectives. Our financial advisers set up personalised cashflow plans, but we can also undertake a pension review so you are confident that your pension schemes will provide enough retirement income alongside other savings and assets. Our financial advisers understand pension schemes and can review them to make sure you are invested in the best schemes for your financial requirements. We can review the value and flexibility of your pension schemes. For example:
Is the charging on your pension scheme competitive?
How well diversified is your pension investment?
Does your pension scheme offer flexi-access drawdown?
Why use Lonsdale Wealth Management?
In 2018 Lonsdale Services won the Best Individual Pension Advice award for the South East and Anglia region at the Retirement Planner Awards. Our financial advisers are experienced and are used to offering pension planning and retirement advice.
In Summary
Let our financial consultants review all your pension options and offer you independent financial advice so you make the most tax efficient financial planning choices to provide you with the necessary income in retirement. Contact our Lonsdale Wealth Management teams in St Albans, Barnet, Ware, Chippenham, Ringwood, Harpenden, Stafford, Leeds/Bradford or call us on 01727 845500 for pension advice.'
For more information read
Are you aged between 50-65 and wanting to plan for your retirement?
How Lonsdale Services supports anyone living in vulnerable circumstances
Lonsdale Services deliver excellent client satisfaction
Why shareholder protection is necessary for all business owners
Latest News
Next Article
Previous Article